: ABOUT US :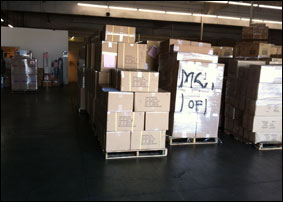 Like most important discoveries, including Penicillin and Post-It Notes, Hazakah Inc. was formed by accident.
In 2010, two childhood friends, Gershon Slivovitz and Moti Rakia, found themselves working side-by-side in a lab as endocrinologists. They were given the task of finding a solution to male pattern baldness when they inadvertently came up with
"Chametz: The Search is On!"
"We weren't supposed to eliminate the male pattern baldness," says Moti, "we were just supposed to control the pattern." "Yes," Prof. Slivovitz adds, "like stripes, or a nice checkerboard. That probably led to our confusion."
Mr. Rakia (or "Colonel Moti" as he likes to be called when he dons the Israeli Navy Uniform he borrows occasionally from his cousin) and Professor Slivovitz still work in the lab when they're not too busy fulfilling orders for the ever-popular
"Chametz: The Search is On!"
The photo above shows some of Hazakah's inventory. Currently, Hazakah is based in Los Angeles with a second warehouse in Austin, TX. Future warehouses in Hawaii and Rio are still in the planning stages.
In Hebrew, the word "hazakah" has several meanings: It confirms a transaction, denotes a purposeful action, and also means "strong," from Deut. 7:19 ("Remember... the
strong
hand and the outstretched arm with which the L-rd your G-d brought you out of Egypt.") But Colonel Moti chose the name because it's
almost
a palindrome.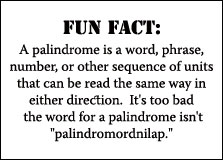 Thank you for your interest in reading our story. If you have any questions, please don't hesitate to contact us. You may want to follow Colonel Moti on his Twitter account,
@colonelmoti
And if you had trouble reading any of this because English is not your first language, be sure to use the Google Translate device located on most pages of this site, like the one below. (Colonel Moti would probably choose "Hebrew," while Professor Slivovitz can read and write every language except Chinese-Simplified.)
Google Translate is worth all the hours of development if only to see how
"Chametz: The Search is On!"
looks in Danish.